Statement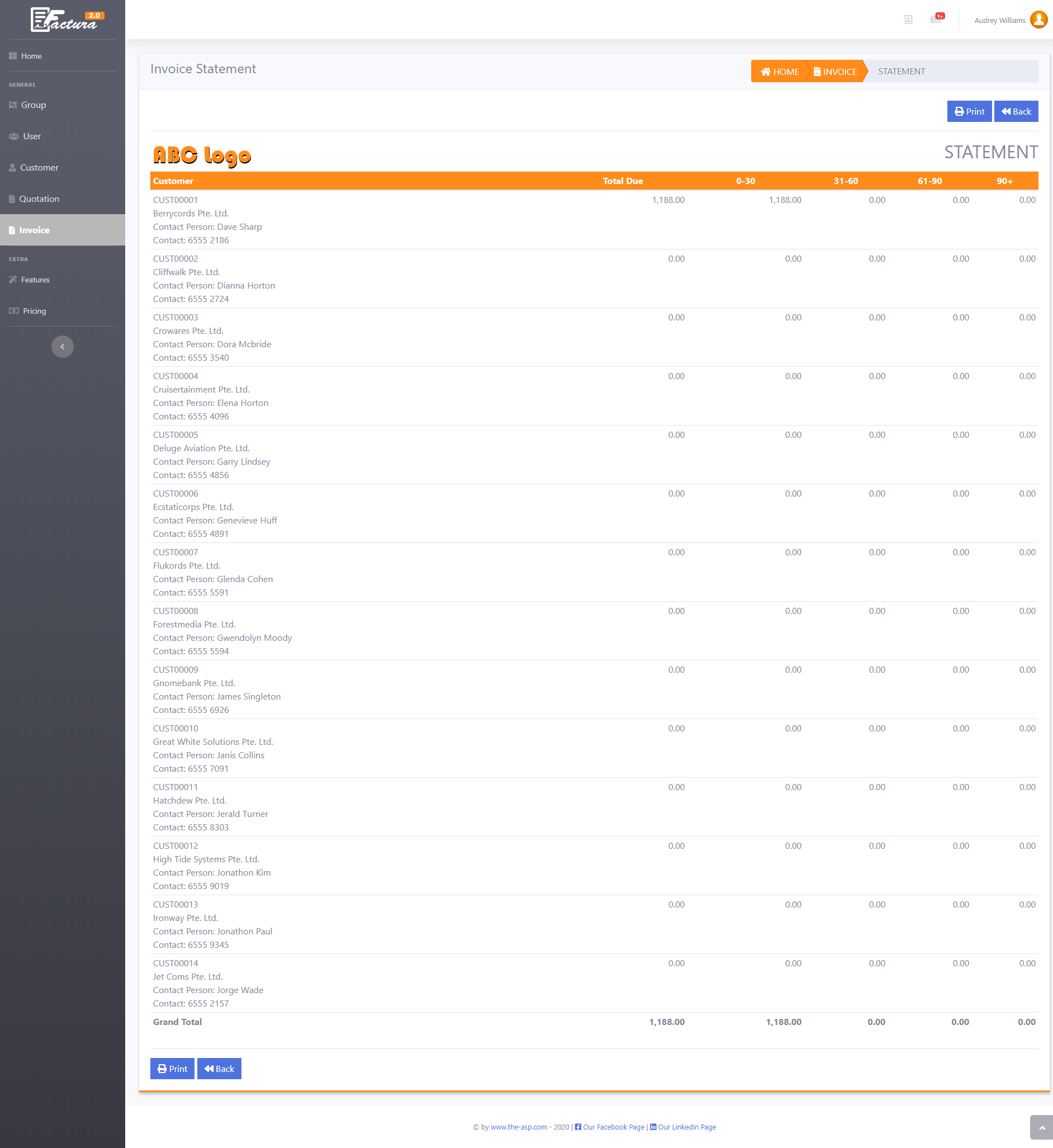 Statements are categorized by customers and easy for credit management. Factura allows you to generate againg report, too. Receivable statements are also ready for printing.
Invoice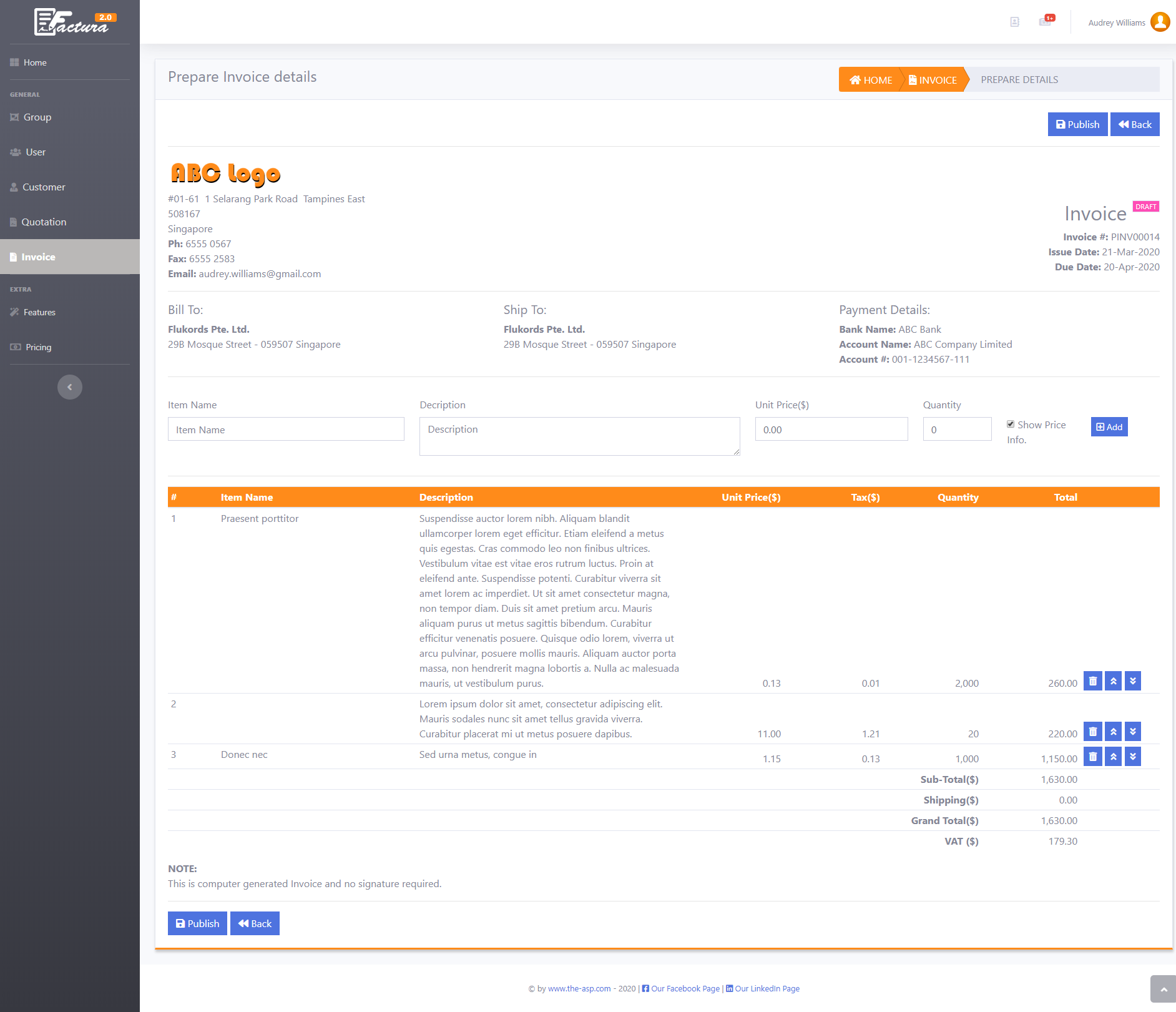 Created invoices are available for your customer online 24/7.
Customer Database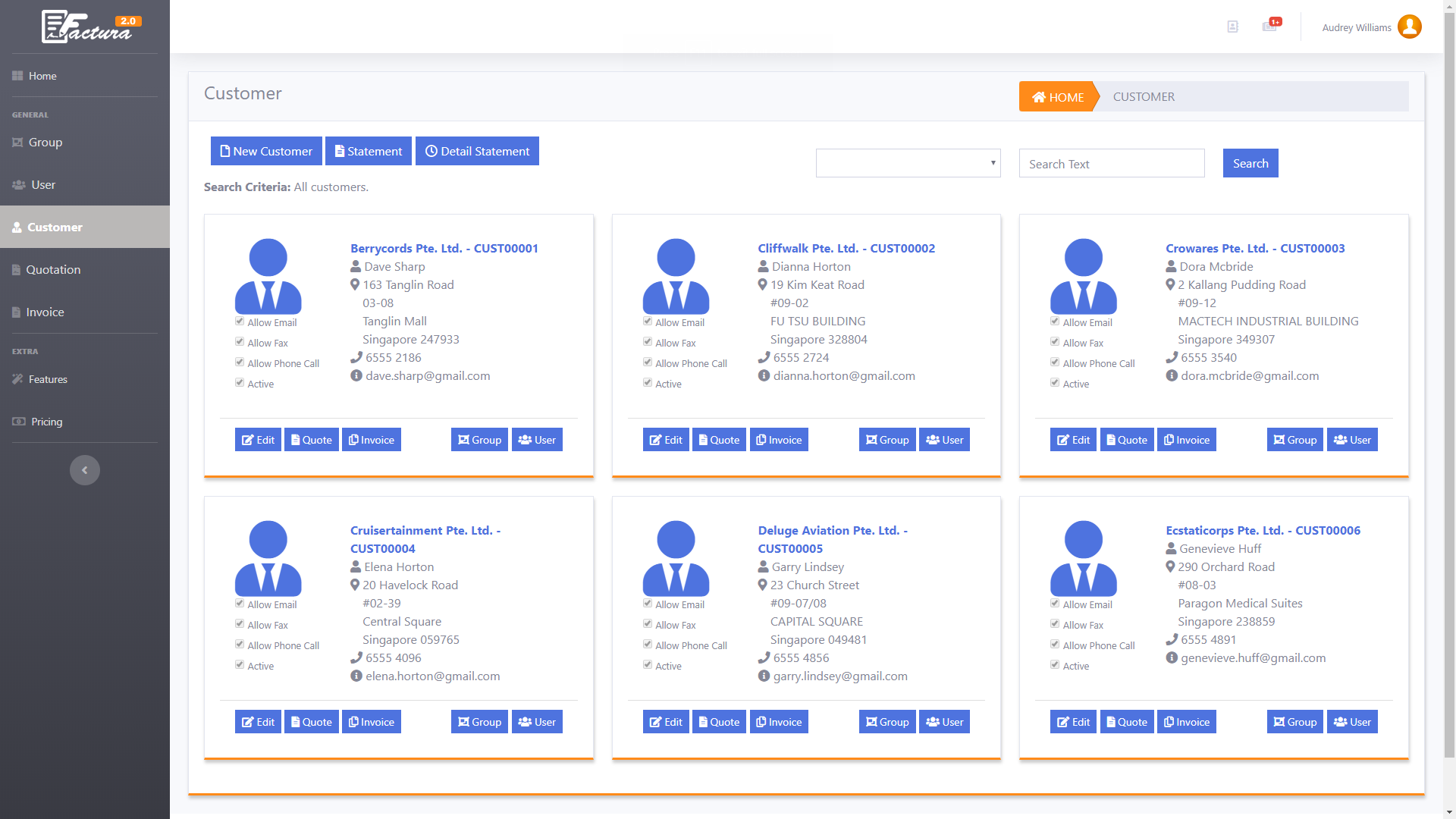 Factura will allow you to maintain your own customer database. You can create unlimited customers in Factura. Statements and detail statements are categorized by customers.
Quotations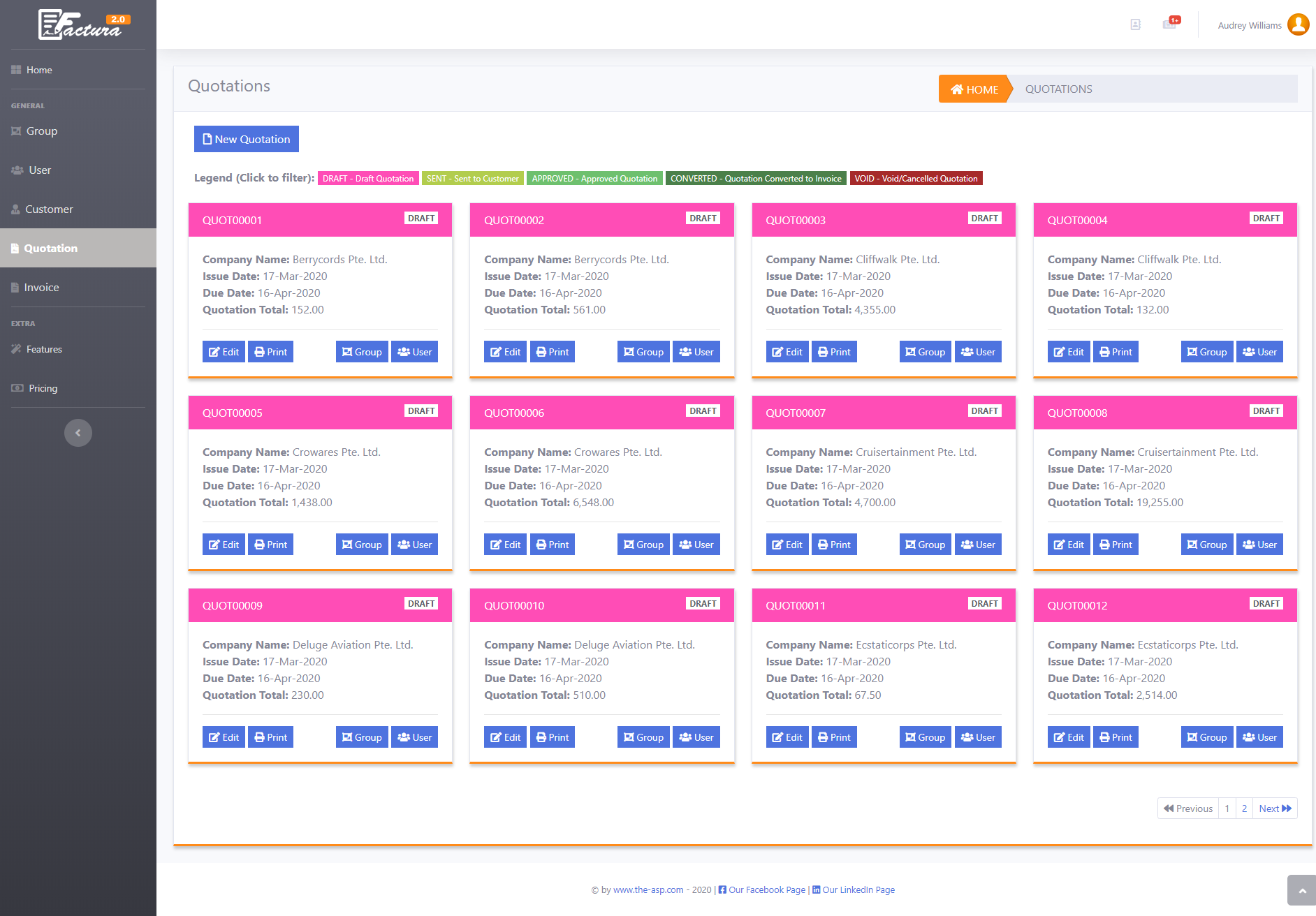 You can create unlimited quotations and send to your customer. Easily convert created quotation to invoice with one click after approval. Created quotations are available online 24/7 for your customer.
Invoices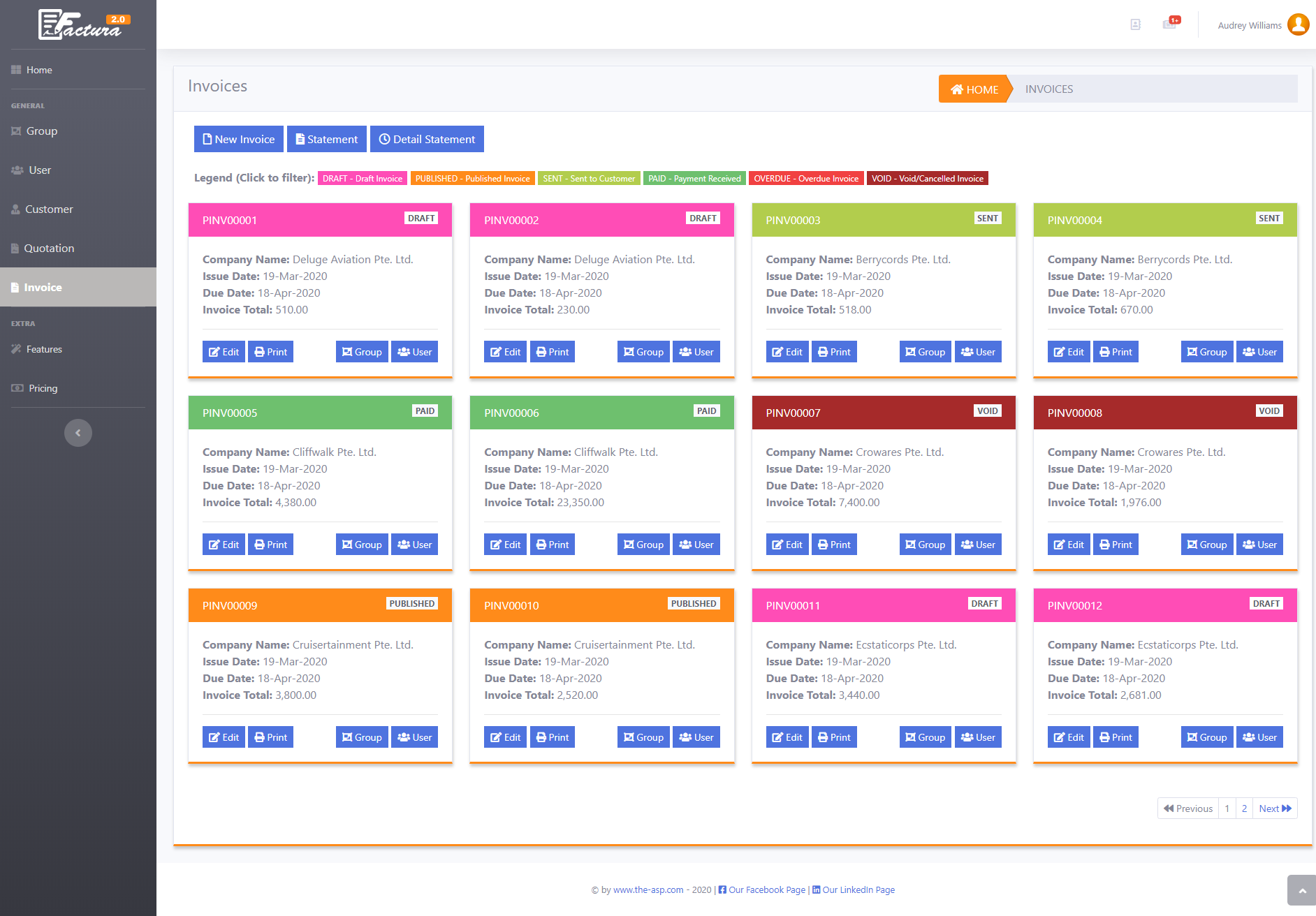 There is no quantity limitation in invoice creation. Factura will allow you to create unlimited invoices.